Today, the BC Court of Appeal released their reasons for judgment in my case against BC's Ministry of Children & Family Development.
In short, the Court allowed our appeal and we won.
The Court declared the order made by the Director (MCFD) "unauthorized and of no force and effect." (full text of judgment)
[Latest media coverage can be found at the bottom of this post]
But before I talk about it, I want to express profound gratitude to the hundreds of people who have donated to the GoFundMe and Facebook fundraising campaigns. Your generosity made it possible to get this far: an appeal of the lower court's decision that gave us today's decision. A massive, heartfelt thank you to all of you.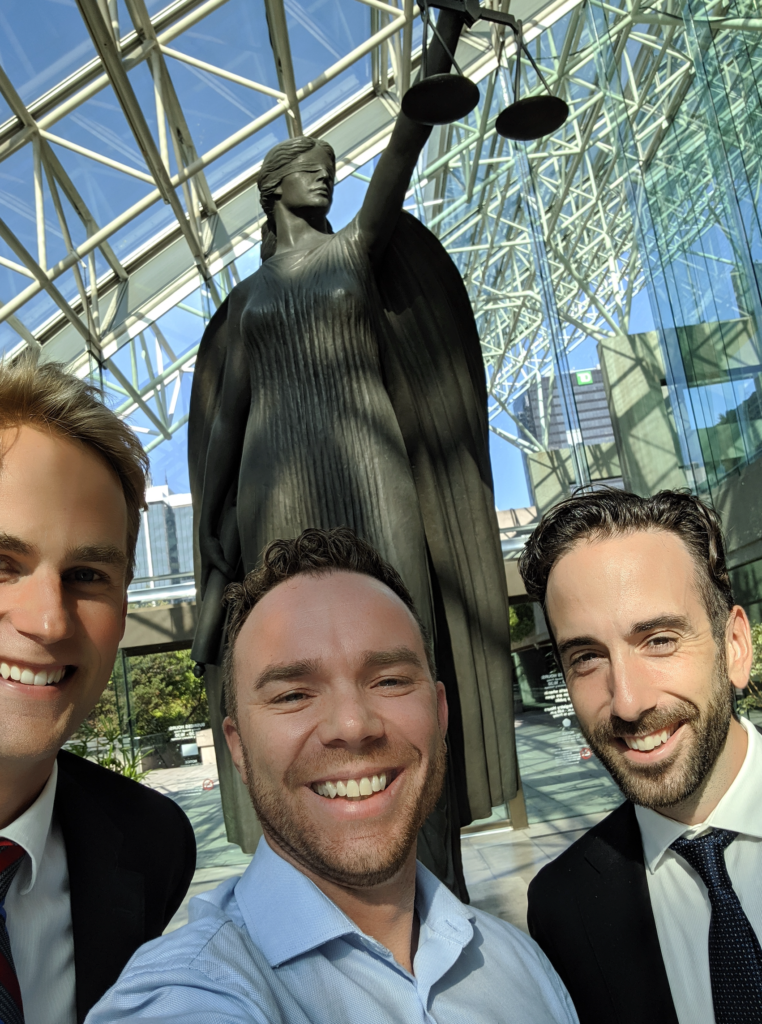 And a big thank you to my lawyers, Malcolm Funt and Eric Bojm of Bojm, Funt & Gibbons, who were incredible. Without their passion for this case, deep knowledge and unwavering professionalism, I'd be lost. I can't recommend them highly enough.
Additionally, Amelia Boultbee, a lawyer with extensive knowledge of the MCFD, initially connected me with Malcom. Her occasional perspective throughout the last 3 years of twists and turns has been fantastic.
What was at stake in my case was not simply, "Can Adrian's kids take the bus?" Often during our two hearings (one in September 2019 and one in June 2020), the Ministry attempted to reduce the issue to just that, trivializing it as one Dad's preference for public transit. In fact, the Ministry's June 2017 decree made clear that my kids were not to be left alone, at any time, anywhere, until they were over 10 years old or had a 12 year old babysitter present.
In 2018, when we gave the Ministry the opportunity to roll back this decision through their own internal review process, they did not. Even in July 2019 – about four weeks before our September trial – the MCFD mailed me a strongly worded letter reminding me I must adhere to their 2017 decision.
For over 3 years now I've lived with the threat, often literally a written or verbal threat from a social worker or Ministry Director, that the MCFD will take "more intrusive action" if I failed to comply with their order. Because I've had to abide by the MCFD's decision, my family life has been significantly negatively affected, seemingly with no recourse but to wait out the clock until my youngest turns 10 in 2022.
But it's not my personal circumstance that matters most here. Since going public with this case in the Fall of 2017, I've heard from dozens of families similarly affected by MCFD overreach. Many much worse off than my own. And in most cases, those families lack the resources or privilege I have to be able to take this fight on.
For perspective, this case has cost over $70,000 to bring this far. Much of that was raised thanks to donors, but I'll still be short about $15K.
The MCFD is governed by a clear statute. That statute requires them to apply to a BC Provincial Court judge if they wish to impose a specific rule on a parent. This step is crucial as it provides transparency and a proper "day in court." This statutory limitation prevents social workers from overstepping their authority and serving as judge, jury and executioner. It also forces the MCFD to stop and consider if the issue in question is important enough to take a parent to court in.
In our case – and in the case of many other families – the MCFD never took this step.
Instead, as the MCFD often does, they relied on the overwhelming power imbalance between themselves and parents in order to impose their decisions on our family. While the MCFD argues parents "agree" to comply with their "recommendations" and that the process is a "collaborative" one, in reality parents often have no choice, no advocate, no recourse, no money to fight it, and are cowed into compliance under threat of losing their children.
To be clear, I don't believe social workers are malicious. Rather, this is a systemic issue – an abuse of power that is often unconscious, in dogged pursuit of their own socially biased interpretation of "what's best for the children." In our case, the social workers' bias is that bus travel is unsafe (when in reality it is the statistically proven safest mode of travel).
Today's decision by the BC Court of Appeal sends a clear message that the Ministry of Children & Family Development must act strictly within the bounds of their statute.
The final remedy of the judgment reads:
[66] I consider the most appropriate remedy to be a declaration under s. 2(2)(b) of the JRPA that the order made by the Director was unauthorized and of no force and effect, as such a declaration will have practical utility in confirming the scope of the Director's authority in conducting safety assessments under s. 16(2)(b.1) of the CFCSA.

from today's BC Court of Appeal judgment
Bottom line: The MCFD's decision was unauthorized and is no longer in effect.
Also, the second portion of the remedy makes it clear that today's Court of Appeal judgment should remind the MCFD of the scope of their authority.
Some other great comments from Justice Fisher, who authored the decision on behalf of all three Appeal Court judges [square brackets are my comments, underlining is my emphasis]:
Given that the Director [MCFD] did not consider the appellant's children to be in need of protection and took no further steps [i.e. getting a supervision order from a judge], her delegates [social workers] had no authority to require the appellant to supervise his children on the bus (or elsewhere). It follows that this purported exercise of statutory power was unreasonable.

Paragraph [65]
…the Director is not authorized to order parents how to care for their children in an assessment of a child's safety conducted under s. 16(2)(b.1) [of the CFCSA].

Paragraph [63]
Nor can it be said, as submitted by the Director, that such an order did not affect the appellant's right as a parent to decide whether his children could safely ride the bus on their own, a right acknowledged by MCFD.

Paragraph [52]
In exercising their authority under s. 16(2)(b.1) of the CFCSA, social workers are not mandated to assume a directory role, but rather a conciliatory one. There may be a practical fine line between giving strongly worded advice or recommendations, which if not accepted may lead to further action, and giving an order and taking no further action. But a line there is, and the Director's delegates have authority under s. 16(2)(b.1) to carry out safety assessments and reach appropriate agreements without resorting to directory language.

Paragraph [53]
Our Charter of Rights and Freedoms argument, advanced by Geoffrey Trotter, counsel for the Kids First Parents Association (who were granted intervenor status on our behalf in this appeal), was not addressed by the Court on its merits. Justice Fisher stated that, "the issues raised can be resolved under the principles of administrative law and statutory interpretation, and it is therefore not necessary to address the Charter issues raised by the appellant and the intervenor."
So this won't be the case that establishes Charter freedoms for free range parents. However, I want to thank the intervenor for their vital arguments concerning the social equity issues related to allowing kids to take public transit.
Finally, while I'm looking forward to putting this specific case behind me, I'm under no illusion that this alone will change the system. In my case, social workers treated data and evidence about bus safety as if it were just my opinion, not fact. They gave deference to their own social biases, referring to where I live pejoratively as "the inner city" and making it clear that kids would be safer in cars (or as they once recommended, taxis!) or in suburban townhouses than busing from a condo.
The MCFD made no effort to collaborate with me to find a solution to ameliorate their concerns, instead defaulting to a decision that for 3 years affected our family's life.
Hopefully my case serves to stand-up to the MCFD's back-room bullying and decision making that codifies social workers' personal biases into quasi-legal decisions that parents are forced to live by. The next time the MCFD wishes to impose a specific legal decision on a parent, they'll have to make the case in front of a judge. Just like their own statute says they have to.
Or even better, they'll come to their senses, decide the issue is not worth overriding parental perspective, and leave the family alone.
Thanks again,
Adrian Crook
Latest Media Coverage
The following two tabs change content below.
Adrian Crook is a father of five living in beautiful downtown Vancouver, Canada. He's an advocate for rental housing and public transit.
Latest posts by Adrian Crook (see all)